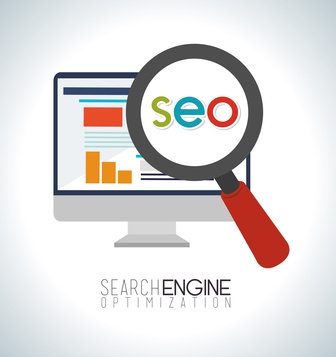 It may be great news for smartphone users, but the arrival of the latest Google update has worried many business owners. Dubbed 'Mobilegeddon' in the SEO community, the update means that mobile-friendly websites will now rank higher in search results. It's estimated that over seventy percent of consumers regularly access the Internet from mobile devices, so the reasons for the changes are obvious.
Google is constantly making changes to its search engine algorithm, but many SEO experts believe that Mobilegeddon is the most significant update since 2011. The Panda update of 2011 had a significant impact on millions of websites at the time, and some fear the same will happen with this one. The following information about Mobilegeddon will help you to understand how it will impact SEO in the future.
The May 2015 update is just the start.
Many SEO experts believe that changes to the Google algorithms have given preferential ranking to mobile-friendly sites for some time. The process began months ago, and it will be an ongoing series of changes. Making a website mobile-friendly now is relatively simple, but you can't assume that the rules won't continue to change to reflect new technology and consumer habits.
Mobilegeddon affects each page, not entire websites.
It's important to understand that the update operates at page level. If twenty of your website's pages are mobile-friendly and the rest aren't, you need to take steps to ensure you have consistency. If you have good reasons for retaining pages that aren't mobile-friendly, that won't cause problems for your entire website's rankings.
Google offers help to test if a website meets its mobile-friendly standards.
Some SEO gurus claim that Google likes to keep webmasters guessing about how to rank a site well, but this is far from the truth. By entering a website's URL into the Google Mobile-Friendly Test Tool you can run a scan in a matter of seconds. The tool will also show you how your site will appear on a smartphone. If your site isn't mobile-friendly, Google's tool will provide details of why it's failed. For example, a report will state "Uses incompatible plugins."
Mobile-friendly tags now appear in search results.
Google's focus is always on providing the best user experience. A visible "Mobile-friendly" tag will now appear in search results to highlight websites suitable for smartphone users. This saves a user wasting time going to a site with small text and poor navigation on a mobile device. A page will qualify for the tag if it meets the new rules in relation to Google's definition of being mobile-friendly. Results displaying the tag will be at an obvious advantage to others, and this is another reason to take steps to make sure a site supports smartphone users.
Relevant, quality content is still key to SEO success.
Further updates to Google's algorithm are inevitable, so sticking to the basics of SEO is a sensible way to keep a website high in search rankings. Providing high quality content remains one of the foundations. You have to think carefully about using video clips and large image files to ensure pages are mobile-friendly, but Google still wants to see a range of fresh and interesting content on websites.
You need to track mobile and desktop traffic separately.
Using Google Analytics and other tools is essential if you want to understand where your traffic is coming from. By tracking traffic from mobile sources and desktops separately you can understand what is and isn't working for each channel and take steps to increase visitor numbers.
If you understand why Google is making changes and take steps to ensure your website is mobile-friendly there's no need to worry about a drop in ranking.