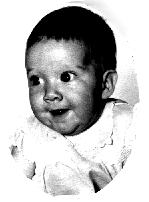 It all began…
1989

Kristy Welsh began her career as a computer whiz due to lack of computer
staff support at various major aerospace companies where she served a term of 8 year as a research and development engineer. During a crisis in which there was a lack of software engineers and programmers, she was assigned to write an analysis program for her company, despite that fact that she didn't know any programming languages. Taking the challenge, Ms. Welsh consulted daily, (sometimes more often) with the IT group to learn the necessary skills in less than one month. Of course, the first program she wrote in "C" did not use any pointers and used the entire resources of a Intel 386 Computer for 24 hours to run a single pass. But it predicted accurately.
There was also a shortage of personal computer support in this company: a mere 4 people to maintain and trouble shoot 500 computers (typical at the time). Out of desperation, she mastered the fine art of installing hard drives, and fixing software problems because "waiting for Information Systems Support is a long slow death." Before long, co-workers began asking for her assistance if company-staffed support was unavailable. After becoming disillusioned with the world of government contracting (she was laid off), she began her search for a new career.
1993

During her brief period of unemployment, Kristy went to refinance her loan on her house, and the mortgage company to which she applied persuaded her to become a loan officer. Ms. Welsh quickly became top producer in her office, learning marketing and advertising skills on her own.

1994

Fate intervened again to change the course of her career. One day while visiting a
real estate office, she helped out a frustrated office manager get her immobilized computer system up and running. The grateful manager paid her for her trouble, and thus her company, ComputerMania, was created. Soon she was spending more time fixing computers, training office staff and writing small programs more than she was doing loans.

1995

During the rise of the dot.com era, Kristy kept up with the latest trends in computer technology, fascinated with the Internet and the newly created World Wide Web. In her spare time, she put together a website to advertise for her mortgage and real estate customers. As the word spread of her expertise, Ms. Welsh began to receive requests from other businesses interested in having her create Web Pages for them. Computermania was renamed to Web Nation, and incorporated in the state of Arizona in Dec of 1997.

1996 – 2001

Ms. Welsh's company, Web Nation, Inc., operates as a full service Web site design service. The company's clients include Arizona Medical Board, CrisisCare, United Health Care and Thunderbird School of International Management.
In addition, Web Nation's site Credit Info Center, which grew naturally out of its real estate and mortgage site, enjoyed healthy advertising revenue for many years. You can read about the creditinfocenter journey to its present form here.
2001 – 2013

Ms. Welsh published a book, Good Credit is Sexy based on the creditinfocenter website in October 2001, and a second edition of the book in Feb 2004, and a fourth edition in March 2009. The reasons for the lack of a third edition are complex. This is supposed to be a short story.
2013 – Present

Ms. Welsh sold creditinfocenter.com in 2013 and began a new career as an Android developer. She began to write for creditrepair.com and is now one of their credit experts.
Other facts:

Kristy graduated with a degree in Aeronautical Engineering Technology from Arizona State University in 1985. She lives in Scottsdale, Arizona with
her two Chihuahua mixes. Occasionally, her sister spends the winter at her house.