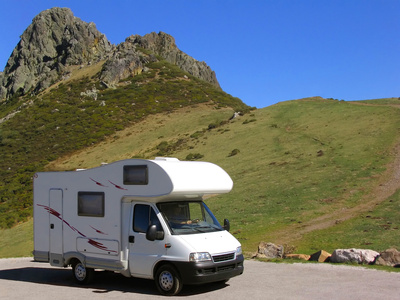 Q.
A friend suggested I talk with you about RVs. I am exploring the idea of living in one temporary with my children, less than a year. It would be great to take road trips later. Not looking into anything new or expensive. There seems to be some for sale in the $5K range and less. Naturally, these are older models that require some work. Does this seem like a good idea? Or are these older models, generally, more work and money then its worth? Thank you for any ideas and suggestions.
A.
It depends on what you want to do with your RV. If you are planning on living in it, finding a place to park it (like in an RV park) is quite expensive – you can see prices upwards of $70/day, the average is around $50. If you are planning on driving it around, gas is outrageously expensive for it.
Then there is the issue of fixing it up. Anything that can go wrong will go wrong. And it's not cheap. TIres are very expensive, and I had my RV break down on me while it was sitting in the driveway. Older models are full of problems. It's cheaper to stay in a hotel.
The other thing that's expensive is parking the RV – plan on spending $100 a month. And you will need to tow a car behind you. Otherwise, once you're parked, you have no transportation.