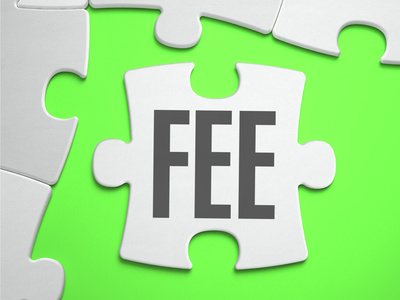 One of the biggest sources of revenue for banks comes from "hidden" fees. These fees are commonly assessed on overdrafts, but there are other ways to rack up charges, depending on the bank.
Many banks aren't upfront with their customers when it comes to these extra costs, so it's worth your time to do some research to avoid any surprise charges. Here are five things that you can do to help avoid these fees.
Monitor Your Account Online
Check your bank account at least once a week. Doing so will ensure that you catch any banking errors or other suspicious activities before it's too late to contest them. There have been cases where someone checked their account activity only to find that their balance was several hundred dollars lower than it should have been. Discovering these mishaps as soon as they happen gives you a much better chance of reaching a solution.
Also, be sure to save your receipts from ATM and debit card transactions until they show up online, just in case you need to dispute something.
Beware of Overdraft Protection
Most banks will automatically enroll you in a "courtesy overdraft protection program". This protection plan is supposed to save you from having to pay fees incurred by a bounced check or a debit transaction with insufficient funds. But what really happens is that the bank covers for you in the case of an overdraft or bad check, but charges you a hefty fee for doing so. These fees can end up costing you more than the overdraft charges that the bank is "protecting" you from.
Link Your Checking and Savings
One thing you can do to avoid overdraft fees is to link your checking account to your savings. By doing this, you can set it up so that your savings will automatically transfer money to your checking if you buy something without enough money. The downside to this option is that some banks will charge a transfer fee, but they'll be less costly than the overdrafts.
Take Advantage of Online Bill Pay
The majority of banks offer online bill payment as a free service. You should be able to log on to your account and find a link where you can fill out the necessary information. This may include company names, the amount you want to pay, and whether it's a one-time payment or recurring. Your bank will then either send the company a check from money they withdraw from your account, or they'll transfer the payment electronically. Paying your bills online will prevent you from accidentally sending out a bad check. And signing up for recurring payments will ensure that your account balance is up to date.
Talk to a Service Representative
Sometimes picking up the phone and talking to an actual person is all it takes to settle a dispute. Most banks will end up waiving a fee if you call them and contest it. Just tell them how the fee occurred and why you want it to be waived. If it's the first time you've ever received a fee, there's an even better chance the bank will remove it.
You might also consider getting to know your bank manager. Visit your bank, introduce yourself, and keep in touch. If you're ever in a predicament where you owe a lot in fees, or there is some other banking matter that needs resolved, your chances of getting help will be much better if the bank manager knows you personally.
Try a Credit Union
Credit unions are owned by their members and they have monthly meetings to discuss how they can improve the member experience. All profits are returned to their members in the form of lower interest rates and reduced or no fees. In addition to having lower fees, credit unions often offer loan products to people with less than perfect credit; their guidelines don't necessarily follow those of the big banks. Credit unions offer online banking and bill pay, and have a wide range of loan products: mortgage, credit cards and auto loans.
View Part 2 of our ways to save on bank fees.