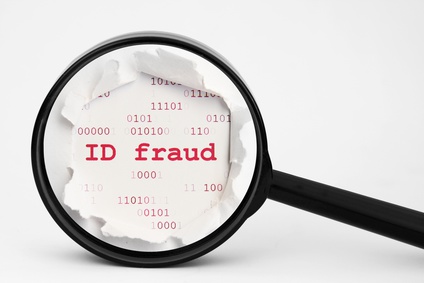 The story started with an email from a company the family knew. It said 'We received your order.' That seemed ok; they had recently placed an order. A second email said 'Your new mobile phone is on its way' and listed a delivery address that wasn't theirs. 'That's wrong!' my co-worker thought, and she called the company.

The company confirmed that someone using her husband's account had ordered a mobile phone, and was having it sent to a nearby hotel. She told the company it was a scam, closed the account and filed an identity theft report. She also contacted local law enforcement. When the scammer — complete with fake ID — came to pick up the package, local law enforcement arrested him.
You may think that it's pointless to report your cases of ID theft to the FTC or the authorities, but in actuality, it does a lot of good. It's also pretty easy. Most city police departments have online forms you can fill out to file a police report, and by having a police report, you are afforded a few protections under the Fair Credit Reporting Act:
You have the right to ask that nationwide consumer reporting agencies place "fraud alerts" in your file to let potential creditors and others know that you may be a victim of identity theft.
You have the right to free copies of the information in your file (you "file disclosure").
You have the right to obtain documents relating to fraudulent transactions made or accounts opened using your personal information.
You have the right to obtain information from a debt collector.
If you believe information in your file results from identity theft, you have the right to ask that a consumer reporting agency block that information from your file.
You also may prevent businesses from reporting information about you to consumer reporting agencies if you believe the information is a result of identity theft.
In addition, if enough complaints are filed with the FTC and they notice a pattern or a specific perpetrator, the FTC can initiate legal proceeding against the entities or get your state attorney general involved in an investigation.
Report your incidences of theft!